Pay Per View
The next best thing to being at the big fight, is watching it on pay per view. Check out this month's line up of exciting pay per view events on Optimum TV.
Pay per view events can be found in HD on Channel 550 and in SD on channels 551 and 552. In addition, select events are available in espaņol on Channel 553. A digital cable box or CableCARD is required to receive pay per view events. Customers with CableCARDs must call Customer Support to order pay per view. Prices and programming subject to change.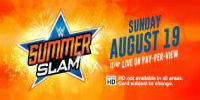 WWE:
SUMMERSLAM
Saturday, August 19th
at 6:30 p.m. ET / $54.99





Available on: Ch. 550 in HD | Ch. 551 in SD | Ch. 553 in SD (en espaņol)
Get ready for the biggest party of the summer. Don't miss Brock Lesnar, AJ Styles, Ronda Rousey, Roman Reigns, Alexa Bliss and all your favorite Raw and SmackDown Superstars at the hottest event of the summer.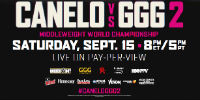 HBO BOXING:
CANELO VS GGG 2
Saturday, September 15th
at 9:00 p.m. ET / $84.99





Available on: Ch. 550 in HD | Ch. 551 in SD | Ch. 553 in SD (en espaņol)
The rematch the boxing world wanted will arrive on Mexican Independence Day Weekend as Lineal Middleweight World Champion Canelo Alvarez (49-1-2, 34 KOs) and WBC/WBA/IBO Middleweight World Champion Gennady "GGG" Golovkin (38-0-1, 34 KOs) will return to the T-Mobile Arena in Las Vegas for their historic 12-round rematch on Saturday, Sept. 15. The event will be produced and distributed live by HBO Pay-Per-View beginning at 8:00 p.m. ET/5:00 p.m. PT.