Get the Optimum Support App.
The Optimum Support app makes it easy to manage your
Optimum account, right from your mobile device.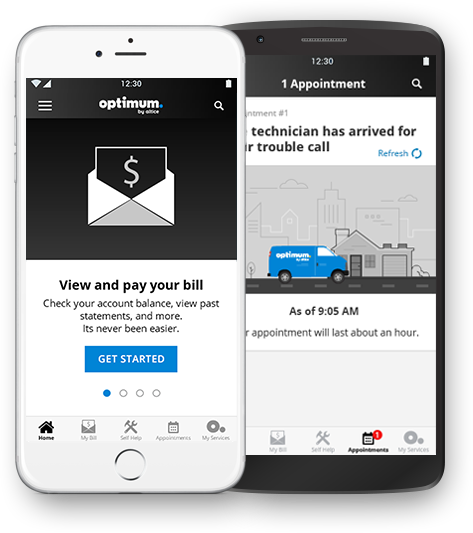 View statements and pay your bill on the go, with just a few clicks. See exactly when the technician will arrive for your service call.
Find Optimum store locations, answers to frequently asked questions and much more.
The Optimum Support app does it all and goes where you go. Available for iPhone and Android devices. Download it now.